DID YOU KNOW THAT AUTUMN IS THE BEST TIME TO GO TO THE BEACH?
We often make the mistake of thinking that with the end of summer comes the end of our beach days, but let us tell you that that's when the best ones begin! Here's why…
The beach offers us an endless number of benefits that with the arrival of autumn we can enjoy in a quiet and special way.
Increased happiness hormone
The feeling of the breeze on your face as you walk along the beach gives you more than just peace of mind, it also increases serotonin levels, in addition to helping you control your sleep, digestion and memory, among others.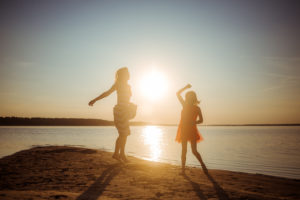 Reduces stress and anxiety
I'm sure you've thought about how relaxing it is to walk with the sound of the waves in the background. Pero ¿sabías lo buena que es el agua para tu cuerpo? The high magnesium content in it helps to reduce the feeling of nervousness.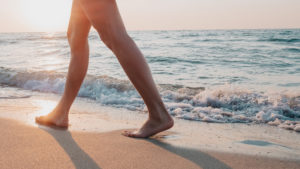 Creativity increases significantly when we are close to nature. Imagine doing it with the sound of ocean waves in the background.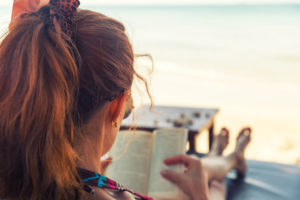 If what you like is to disconnect doing sports, the beach in autumn is one of the best places where you can enjoy a large natural and quiet space.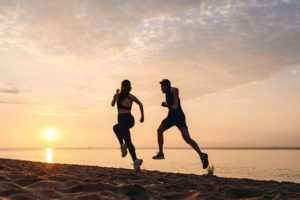 The most beautiful sunsets are on the coast.
Calafell is one of the most popular destinations on the Costa Daurada to enjoy a beautiful sunset. One of its main attractions is its promenade, where you can disconnect with a walk surrounded by good views.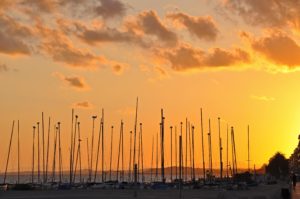 Are you planning to miss out on everything the sea has to offer?
Do not hesitate to get to know for yourself all these benefits and more through Akquaaa Boutique Hotel and its facilities on the seafront.
Enter the reservation section of the website and do not miss out on your dream room www.akquaaa.com
Experience it first-hand at Hotel Boutique Akquaaa