WHAT DO YOU KNOW ABOUT THE TRADITION OF THE 12 GRAPES ON NEW YEAR'S EVE?
According to tradition, this popular tradition is of Spanish origin, although it has now spread to countries such as Portugal and Latin America.
Each grape represents a wish for each of the months of the coming year and also bids farewell to the year that is ending with the 12 chimes at the Real Casa de Correos in Madrid's Puerta del Sol.
But the origin of this custom is rather curious. Newspapers from 1882 already mention this tradition, but it was in 1909 when it was said that there was a very good grape harvest and the farmers decided to give them a better outlet by selling them as "lucky grapes" in prepared packages of twelve, symbolising the months of the year, which would give this tradition a boost.
Over the years, the meaning of eating the twelve grapes has been refined, nowadays they are said to symbolise abundance and every time you eat one you have to make a wish.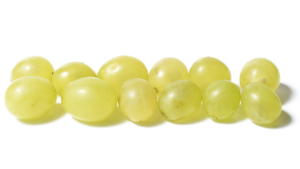 The grape is a fruit that has traditionally been associated with good luck and positivity or spirituality, which is why placing 12 grapes to eat at the beginning of the year was a symbol of good luck at the beginning of the new year. Moreover, it was a cheap fruit of which there was often a surplus in the crops.
And you, how are you going to eat the 12 grapes this year? We at Akquaaa welcome you with open arms!
Do not hesitate to get to know for yourself all these benefits and more through Akquaaa Boutique Hotel and its facilities on the seafront.
Enter the reservation section of the website and do not miss out on your dream room www.akquaaa.com
Experience it first-hand at Hotel Boutique Akquaaa