Immerse yourself in a journey back in time to the time of the Romans!
Tarragona was the capital of the Roman Empire for two years, known as Tarraco, which was the name given to it by the Romans. This city is so alive and well preserved that in 2000 it was declared a World Heritage Site by UNESCO.
It is a wonderful city that presides over the entire area of the Costa Dorada. It was the origin of the Romanization of the Iberian Peninsula.
You cannot leave Tarragona without having visited the amphitheater (the city's most iconic monument), the cathedral (where you can enjoy the views of Tarragona from the bell tower with a guided tour), the old quarter where, despite its evolution continues to breathe the Roman essence, the Balcón del Mediterraneo, the promenade and its beautiful beaches.
Every year, a festival commonly known as Tarraco Viva is held in Tarragona. The best Roman festival in the world in which historical recreations, exhibitions and gladiator fights are held in the amphitheater for a week.
Another of the monuments to visit is the aqueduct of Les Ferreres, also known as Pont del Diable. This is located on the outskirts of the city and surrounded by spectacular natural scenery.
Do not miss all this from the comfort of Hotel Boutique Akquaaa, you can enjoy the wonders that its surroundings offer with wonderful views of the sea!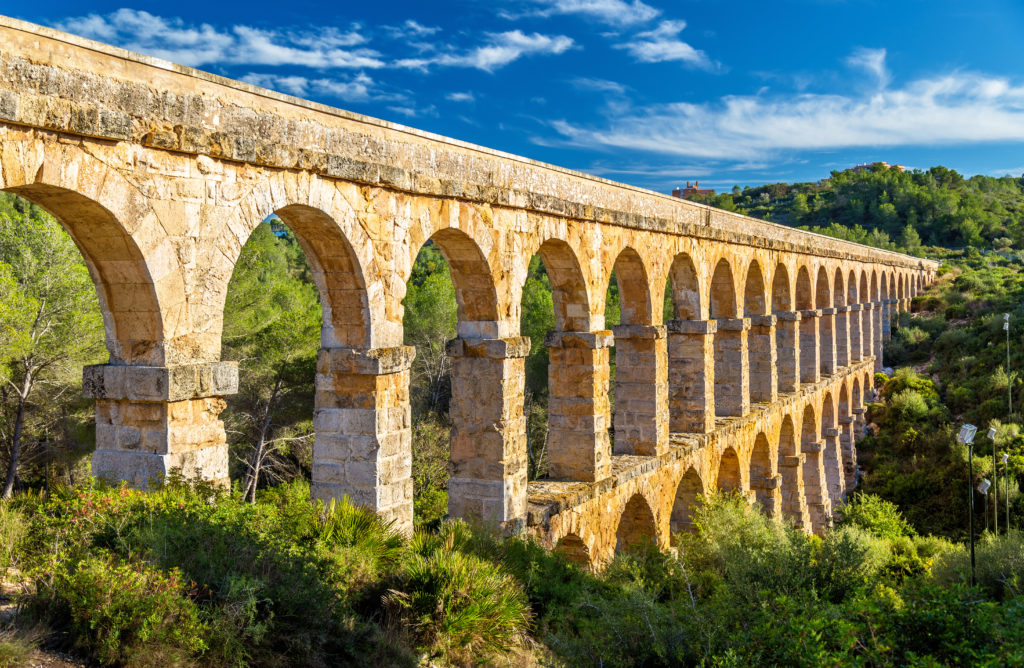 Experience it first-hand at Hotel Boutique Akquaaa