TIPS FOR ORGANIZING YOUR SUMMER HOLIDAYS

One of the most anticipated moments in summer is the time to go on vacation, visit that destination that has always caught your attention, disconnect on a weekend away from the coast or go on getaways with family or friends.
When traveling and enjoying vacations, whether alone, with your partner, with friends or with your family, organization is key to ensuring a pleasant and hassle-free experience. In this blog, we offer you some tips that will help you organize your summer holidays effectively: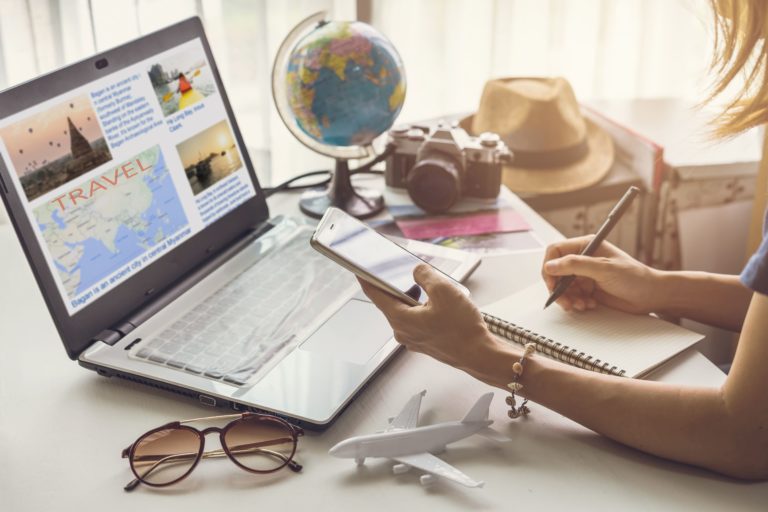 Define your preferences and destinations: Before you start planning a summer trip, think about your preferences and expectations for your vacation. Would you like to enjoy the beach, explore nature or immerse yourself in the culture of a city? Determine your interests and choose a destination that suits your tastes. Research the places that interest you, their tourist attractions, weather, transportation, and accommodation options. It is important to be clear about what type of vacation we want to enjoy in order to narrow down the destinations and activities that will take place during the trip. The options are endless, so being clear about our interests will help to find the best option in a simple way.
Set a budget: It is essential to establish a budget for your summer vacation. Consider the costs of transportation, accommodation, meals, activities and purchases. Setting a financial limit will help you make wise decisions and avoid excessive spending. In addition, you can look for offers and discounts on flights, hotels and tourist activities to maximize your budget. It is a fundamental point to take into account, since the budget can be a decisive factor in choosing the destination of the summer holidays or the activities that are going to be carried out.
Book accommodation in advance: Once you have chosen your destination for the summer holidays, reserve your accommodation in advance. Hotels and vacation rentals tend to fill up quickly during the summer season. By booking in advance, you ensure availability and can take advantage of better rates. Check the cancellation policies and make sure you choose an accommodation that meets your needs and preferences.
Plan your leisure activities: Research the activities and attractions available at your destination and plan your vacation days. Make a list of places you want to visit, excursions that interest you, and cultural or sporting events that might take place during your stay. This will help you make the most of your time and prevent you from missing out on important experiences during your summer vacation.
Prepare a flexible itinerary: Although it is important to plan your activities, it is also essential to maintain some flexibility, for possible unforeseen events. It is also good to allow yourself free time to explore, relax and enjoy the spontaneity and tranquility of your chosen destination. Do not fill your itinerary to the maximum, leave room for surprises and unexpected moments and improvise. Surely the chosen destination will surprise you at some point!
Pack your bags early and smartly: Making a list of the essential items that you will need during your vacation and packing them in advance will help you to maintain a correct order, to take the essentials with you and not to forget anything in order to enjoy your summer vacation. Pay special attention not to forget the basics such as appropriate clothing for the weather, sunscreen, personal hygiene items, and medications. Consider the activities you will carry out and select what you will take accordingly. If you have chosen to stay in a hotel, check what items it is equipped with to save space in your luggage, such as personal hygiene soaps, hairdryers, and towels.
Organize your travel documents: Last and most important! Make sure you have all the necessary documents for your trip in a safe and accessible place, such as passports, visas, identifications and reservation confirmations. Keep digital and physical copies of these documents in case of loss. In addition, it is advisable to have travel insurance that covers any unforeseen event during your stay.
Ejoy and relax: Finally, remember that the holidays are a time to enjoy and relax. Disconnect from daily stress, take advantage of every moment and create unforgettable memories. Allow yourself to immerse yourself in the experience and get the most out of your summer vacation.
We hope these tips will be useful to you when planning your summer vacation! At Akquaaa Hotel, we have everything ready to welcome you and offer you an unforgettable stay on the Costa Daurada.
Do not hesitate to contact us and book your accommodation to enjoy an unforgettable summer vacation! Hotel Boutique Akquaa and its facilities on the seafront.
Enter the reservation section of the website and do not miss out on your dream room www.akquaaa.com
Experience it first-hand at Hotel Boutique Akquaaa