DISCOVER A COASTAL JEWEL: TOURISM IN CALAFELL AND ITS SURROUNDINGS

Calafell, a treasure on the Catalan coast, is a destination that combines history, culture and natural beauty. Surrounded by stunning landscapes and rich historical heritage, it is the perfect place for a holiday full of fun and exploration. In this blog, we will take you on a virtual journey through Calafell and its surroundings so you can discover why it is such a special destination.
A look at Calafell
Dream beaches: Calafell is proud to have some of the most beautiful beaches on the Costa Dorada. Golden sands stretch along the coast, offering a perfect place to relax under the Mediterranean sun. Whether you want to sunbathe, swim in crystal-clear waters or play water sports, these beaches have something for everyone.
Culture and history: Calafell is also known for its historical heritage. The Castell de Calafell, a medieval fortress that rises above the city, is a testament to its rich history. Explore the narrow cobblestone streets of the old town and discover the authenticity of this place.
Catalan gastronomy: Catalan cuisine is a delight, and Calafell is no exception. Try traditional dishes such as paella, fideua (similar to paella, but with noodles) and calçots (a type of grilled long onion) in local restaurants. And don't forget to pair your meals with a good wine or cava from the region.
Adventure in the surroundings
Garraf Natural Park: If you are a nature lover, the Garraf Natural Park is a paradise to explore. With its mountainous relief, caves and trails, this park is ideal for hiking and bird watching. Plus, the panoramic views from the tops are impressive.
Ancient Tarragona: Just a short drive from Calafell, the ancient Roman city of Tarragona will transport you back in time. Its ruins, including a Roman amphitheater and aqueduct, are a UNESCO World Heritage Site and will immerse you in the history of the region.
Vineyards and cellars: If you are a wine lover, you cannot miss visiting the wineries and cellars in the region. Conduct wine tastings and discover the secrets of making cava, the typical sparkling wine from Catalonia.
Fun for all
Calafell and its surroundings offer fun for all ages. Whether you're traveling as a family, as a couple, or alone, you'll find activities to keep you entertained. From amusement parks to water sports, the Gold Coast has everything you need. In addition, it is a destination that you can go to at any time of the year since it always has something to offer.
You will discover that it is a complete destination that combines the beauty of the coast, the rich history and a vibrant gastronomic scene.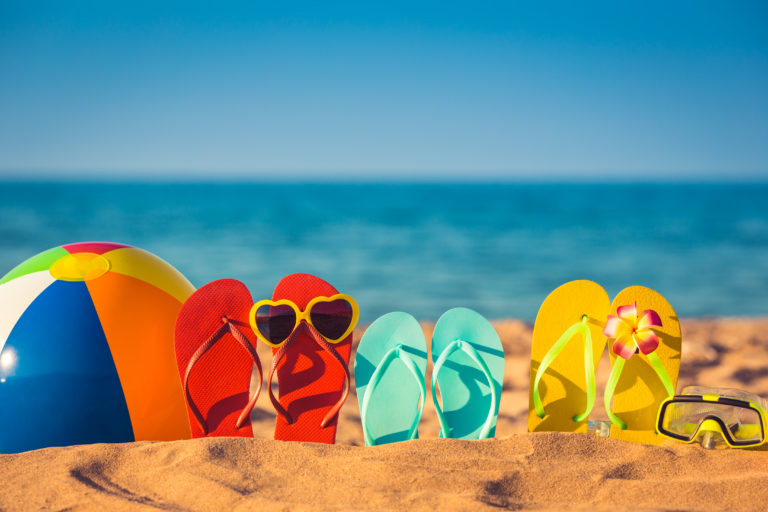 What are you waiting for? What are you waiting for? Plan your next trip to Calafell and discover the magic of this corner of Catalonia! Come visit us at Akquaaa.
Do not hesitate to contact us and book your accommodation to enjoy unforgettable holidays in September! Hotel Boutique and its facilities on the seafront.
Enter the reservation section of the website and do not miss out on your dream room www.akquaaa.com
Experience it first-hand at Hotel Boutique Akquaaa