ADVANTAGES OF TRAVELING IN SEPTEMBER
When most people think of travel, they tend to focus on the summer months. However, there is one often overlooked month that could be the key to an exceptional travel experience: September.
Traveling in September offers a number of advantages that make it an ideal time to explore new places. So, before you pack your bags in the height of summer, consider these reasons why September might be the perfect month for your next adventure.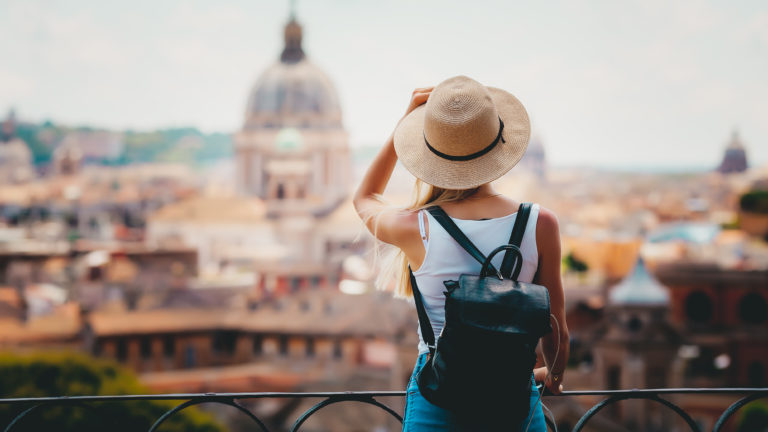 The charm of the transition season
September is a bridge between the heat of summer and the coolness of autumn. This creates a lovely atmosphere in many destinations as nature's changing colors and fresher air provide a very welcoming feeling for your trip.
Whether you prefer to explore historic cities or enjoy nature in transition, September provides a picturesque canvas for your experience.
Discover the authenticity of places
As the bustle of summer tourists subsides, September awakens the authenticity of the destinations. Everyday life flows again in the streets and squares, giving you the opportunity to relate more deeply with the local culture. Interactions with locals become more meaningful, and you'll be able to experience the real essence of each place you visit.
Pleasant weather without crowds
September brings pleasant weather that allows for outdoor activities without the discomfort of sweltering summer heat. Plus, less tourist crowds mean you can explore attractions without the endless lines and enjoy beaches, parks, and monuments in a calmer, more relaxed atmosphere.
Lower prices
With demand dwindling after the summer peak, prices for accommodation and flights tend to be lowest in September. This can make a big difference to your travel budget, allowing you to enjoy amenities and experiences that might have been out of reach during the peak of the season.
Reflection and personal renewal
Traveling in September can also be an opportunity for reflection and personal renewal. The tranquility that this month offers invites you to disconnect from the daily hustle and bustle and connect with yourself. Experiences in less crowded destinations can bring you the peace and introspection that we often crave on our travels.
From what we have been able to verify, traveling in September is a very wise decision if you are looking for an exceptional travel experience. This month is an ideal time to explore new horizons in a different and much more relaxed way.
Get ready to enjoy unforgettable adventures and discover the world in September, a month that promises to bring you memories forever.
At Akquaaa Hotel Boutique we are looking forward to seeing you in September so that you can enjoy the last days at the beach and the good weather before the arrival of autumn.
Do not hesitate to contact us and book your accommodation to enjoy unforgettable holidays in September! Hotel Boutique and its facilities on the seafront.
Enter the reservation section of the website and do not miss out on your dream room www.akquaaa.com
Experience it first-hand at Hotel Boutique Akquaaa